About our Volunteers
Volunteers are the heartbeat of the Sweet Caroline Foundation. If you can help with the educational or fun events, or with helping to get the word out about food allergies, please fill in the form below.
Are you interested in helping?
Facebook
The Sweet Caroline Foundation was started in remembrance of Caroline Lorette, who tragically passed away at the age of 14 after having an allergic reaction to dairy. The Foundation is dedicated to promoting allergy awareness, and offers allergy education programming for schools and organizations, as well as a scholarship awarded to students who develop and implement innovative ideas to bring awareness and education to students, adults and the general public. Six one-thousand dollar scholarships were awarded in June 2015 to six deserving applicants. It is our goal to spread the word about allergy awareness – educating staff and students in area schools, educating the public at wellness fairs and other events, and working toward having epinephrine available in public places. Caroline is with us every step of this journey. To find out more on how to apply for a scholarship please contact us.
Sweet Caroline Foundation
Friday, April 20th, 2018 at 11:27pm
It's volunteer appreciation week and we cannot express enough gratitude to all of our volunteers. This Foundation has grown so much in four years and we could not have done this without each and every one of you. You give your time and generosity and ask for nothing in return. Always in the true spirit of our Sweet Caroline.💜 Thank you!
Follow us on Twitter
Friday, October 13th, 2017 at 5:30am
Join us at our awareness table. #allergy #community #rothesay #quispamsis https://t.co/iIp3glSASI
Join us at our awareness table. #allergy #community #rothesay #quispamsis pic.twitter.com/iIp3glSASI

— SweetCarolineFndn (@SweetCarolineFn) October 12, 2017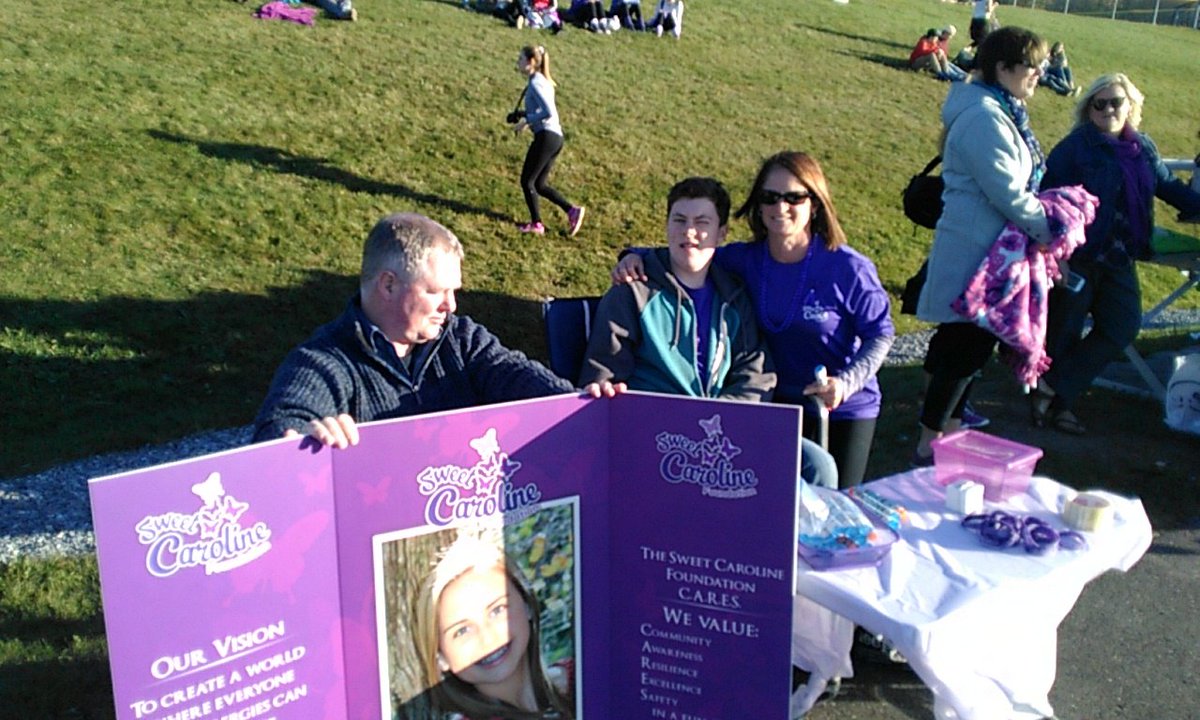 Friday, October 13th, 2017 at 5:26am
Now at the highschool Sweet Caroline soccer game. Good luck and have fun everyone. #allergy #Awareness #kvhs #community https://t.co/6MTKYR8Yxs
Now at the highschool Sweet Caroline soccer game. Good luck and have fun everyone. #allergy #Awareness #kvhs #community pic.twitter.com/6MTKYR8Yxs

— SweetCarolineFndn (@SweetCarolineFn) October 12, 2017